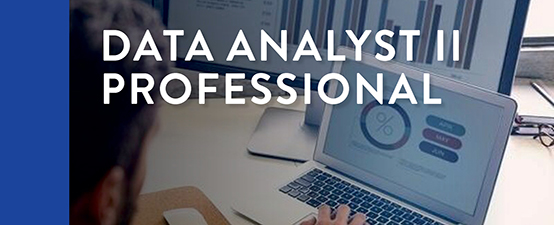 Overview
This course combines a series of data analytic training courses into one course for learners to earn their certificates. This course covers Statistics for Data Analytics and SQL for Data Analytics.
BID675 Statistics for Data Analytics
Statistics for Data Analytics is designed to help you acquire fundamental statistics skills that can be applied to statistical analysis in data analytics or data science situations. Students will learn and understand the statistical skills needed for data analytics or data science and how to apply it.
Understanding and finding patterns in data has become one of the most important ways to improve business decisions. If you know the basics of SQL, but don't know how to use it to gain business insights from data, this course is for you.
SQL for Data Analytics covers everything you need to progress from simply knowing basic SQL to telling stories and identifying trends in data. You'll be able to start exploring your data by identifying patterns and unlocking deeper insights. You'll also gain experience working with different types of data in SQL, including time-series, geospatial, and text data. Finally, you'll understand how to become productive with SQL with the help of profiling and automation to gain insights faster.
By the end of the course, you'll be able to use SQL in everyday business scenarios efficiently and look at data with the critical eye of an analytics professional.
If you are interested in enrolling in the entire certificate, visit this page: DA2.PRO: Data Analyst II Professional Certificate
Hours and CEUs
30 Hours | 3.0 CEU