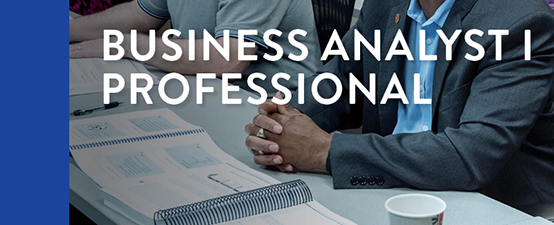 BAC150: Business Analysis Foundations
Business Analysis enables an enterprise to reach its goals by recognizing organizational needs, understanding the requirements, and recommending the solutions. From enterprise analysis and scope definition to requirements determination and conceptual design, the Fast Start® in Business Analysis workshop gives analysts a thorough understanding of the entire Systems Development Life Cycle. Replete with both "hard" and "soft" skills, this three-day course builds a sound strategy for analyzing business processes and demonstrates how to apply concepts and practical techniques within the context of an experiential learning environment. Students emerge from this workshop with a solid foundation of business analysis thinking as well as a greater understanding that doing the right things are just as important as doing things right. Business Analysis Foundations is the perfect course for those who need to learn practical system thinking: business systems analysts, managers, information technology (IT) professionals, or other business professionals.
BAC160: Agile Business Analysis
The Agile Business Analysis workshop provides the essential information needed for those in the business analyst role to be successful on Agile projects. You will learn the core agile concepts and have an opportunity to try them out immediately in a simulated project setting. You will use Scrum processes to write and prioritize user stories and get the detail needed for the Agile Team to plan and build user stories.
If you are interested in enrolling in the entire certificate, visit this page: BA1.PRO: Business Analyst I Professional Certificate