Course Description
The CompTIA Linux+ course provides a 5-day, interactive, classroom-based review of topics and exam preparation. In this course students build on their existing user-level knowledge and experience with the Linux operating system to present fundamental skills and concepts that you will use on the job in any type of Linux career. This course can benefit you in two ways. If your job duties include Linux troubleshooting, installation, or maintenance, or if you are preparing for any type of Linux-related career, it provides the background knowledge and skills you will require to be successful. In addition, it assists you if you are preparing to take the CompTIA Linux+ exams (Exam Codes: LX0-103 and LX0-104). The course reviews all areas of the exam including the application and testing process as well as key topics on the exam.
Exams LX0-103 and LX0-104 are both required to achieve Linux+ certification.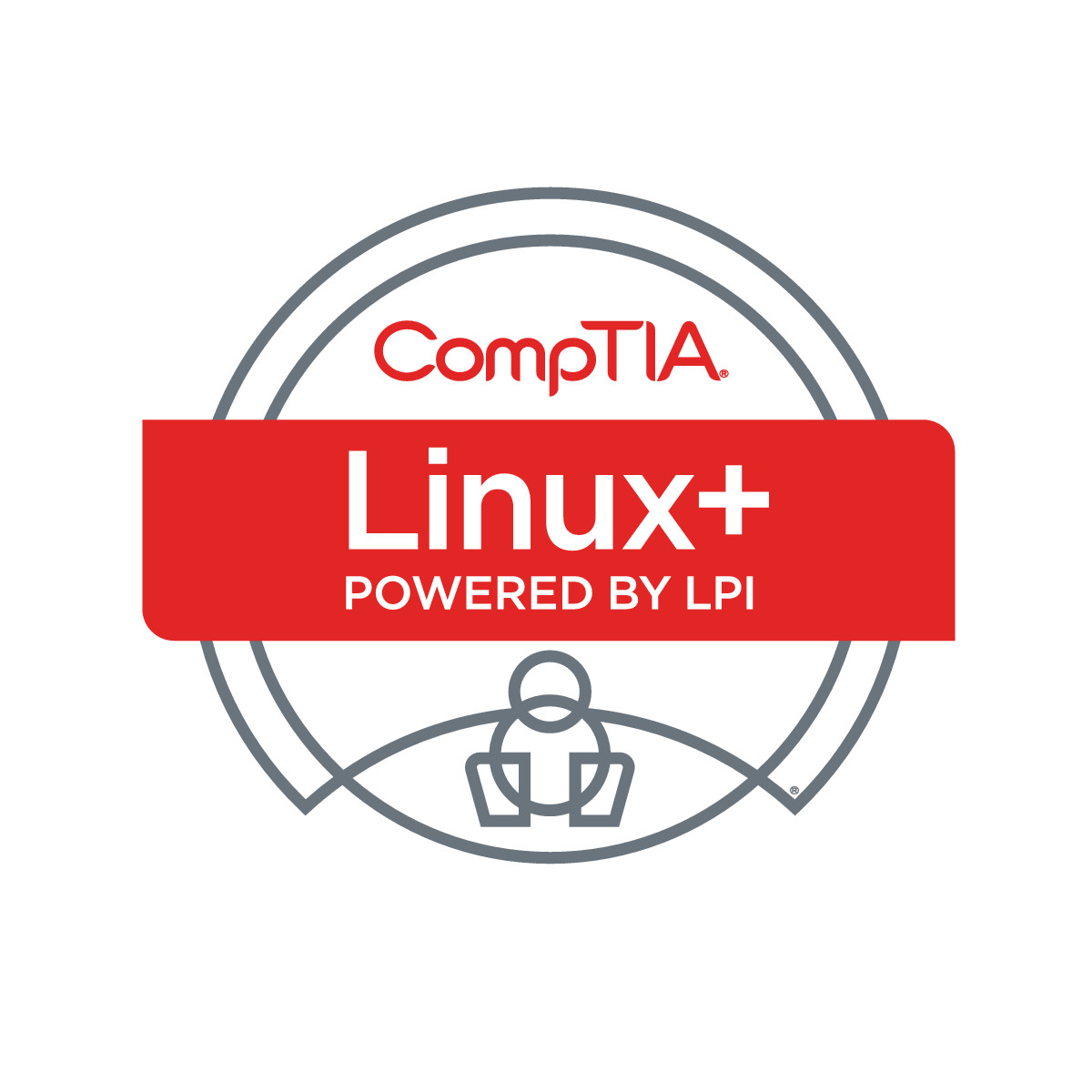 Course Outline
Performing Basic Linux Tasks
Identify the History and Development of Linux
Enter Shell Commands
Get Help Using Linux
Start and Stop Linux
Managing User and Group Accounts
Create User and Group Accounts
Configure User Profiles
Administer User and Group Accounts
Managing Partitions and the Linux Filesystem
Create Partitions
Navigate Through the Linux Filesystem
Manage the Filesystem
Maintain the Filesystem
Managing Files in Linux
Create and Edit Text Files
Locate Files
Search Text Using Regular Expressions
Apply Filters to Text Streams
Link Files
Back Up and Restore Files
Manage Databases Using MariaDB
Managing Linux Permissions and Ownership
Modify File and Directory Permissions
Modify Default Permissions
Modify File and Directory Ownership
Set Special Permissions and Attributes
Printing Files
Configure a Local Printer
Print Files
Configure Remote Printing
Managing Packages
Manage Packages Using RPM
Verify Packages
Upgrade Packages
Configure Repositories
Manage Packages Using YUM
Advanced Package and Application Management
Managing Kernel Services
Explore the Linux Kernel
Customize Kernel Modules
Create an initrd Image
Manage Device Drivers and Hardware Devices
Monitor Processes and Resources
Working with the Bash Shell and Shell Scripts
Perform Basic Bash Shell Operations
Write a Bash Shell Script
Customize the Bash Shell
Redirect Standard Input and Output
Use Control Statements in Shell Scripts
Managing Jobs and Processes
Manage Jobs and Background Processes
Manage Processes Using the Process Table
Delay and Detach Jobs
Schedule Jobs
Maintain the System Time
Managing System Services
Configure System Services
Monitor System Logs
Configure Security-Enhanced Linux (SELinux)
Configuring Network Services
Connect to a Network
Configure Routes
Configure Client Network Services
Manage Remote Network Systems
Configuring Basic Internet Services
Configure Email Services
Control Internet Services
Securing Linux
Implement Basic System Security
Secure User Accounts
Managing Hardware
Identify Common Hardware Components and Resources
Configure Removable Hardware
Configure Disk Quotas
Troubleshooting Linux Systems
Troubleshoot System-Based Issues
Troubleshoot Hardware Issues
Troubleshoot Network Connection and Security Issues
Installing Linux
Prepare for Installation
The Linux Boot Process
Configure GRUB
Install the Operating System
Configuring the GUI
Implement X
Customize the Display Manager
Enable Accessibility Settings in Linux
Additional Information
SLU's Linux+ Course Kit (included in the course fee):
Online portal for realistic practice exams
Prerequisites
Unix/Linux Operating System Essentials,
Unix/Linux System Administration, and
Unix/Linux System Administration, Advanced or equivalent experience.
Duration
30 Hours | 5 Days or 10 Nights
Required fields are indicated by .
*Academic Unit eligibility to be determined by college/university in which you are enrolled in a degree seeking program.