Delivery Options
The Workforce Center offers private training, consulting and assessment services to meet the needs of any business. PRIVATE classes can be customized to meet the specific needs of the employees attending and tailored by class size, the course date and the scheduled time. For added convenience, our private groups can attend their course Live at SLU or virtually. Private classes who opt for Live at SLU will receive the same benefits as other live classes as seen below.
---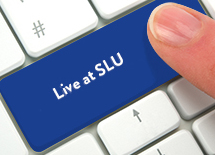 A variety of classes are offered at the Workforce Center with the option to attend live at SLU. LIVE classes offer hands-on experience as well as a classroom environment with an instructor who works in the field of study.
Classes Instructor-Led at SLU include these benefits:
State of the Art Training Facility
Course Materials Provided on First Day of Class
Complimentary Refreshments and Snacks
Free Parking
Exceptional Customer Service from Staff
Lunch is Provided for Day Classes
---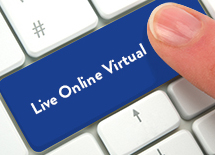 In addition to classes Instructor-Led at SLU, the Workforce Center also offers the option for students to attend virtually via WebEx

. Virtual classes offer ease and convenience for students to attend and participate in classes from their desks. Each virtual student will be contacted by Workforce Center staff to ensure set-up and hardware are functioning and all course materials will be shipped to each student's preferred shipping address. Please see our policies on virtual classes for more info.
Find out more about Virtual Classes: Hardware Requirements, Additional Equipment, Registration and Set-Up
---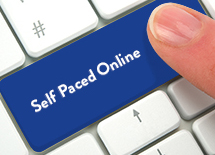 The Workforce Center now offers classes through EC-Council. These classes are Self-Paced and offer a new concept of online training called iClass which aims for working professionals interested in continuing their education. iLearn delivers EC-Council courses Live, Online, Self-Paced, Mobile, Onsite and all training options include iLabs, Online Labs and Certification Exams where applicable. Through the flexibility of the Self-Paced courses, students can experience the same educational opportunities as their peers without date and time constraints.