Where excellence in training and leadership comes first!
Our mission at the Workforce Center is to provide the highest quality training, consulting, and customer service to business professionals in the Midwest area and beyond.
Founded in 2013
400+ IT and Professional Development Classes.
Both Day and Night Instructor-Led Classes.
Private Customized Training Available for Groups of 4+.
Earn CEU's and College Credit Through Company Tuition Assistance Programs.
Approved for VA Educational Benefits, Including GI Bill.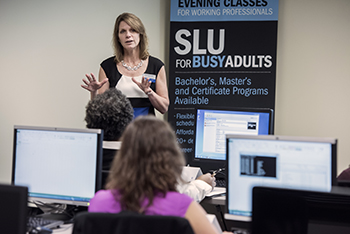 50+
Certification Prep Classes
News and Events
Globalhack VI - October 21-23
GlobalHack VI is a civic software competition with $1 million in cash prizes. Read more...
Gateway to CyberCity - November 17th
Gateway to CyberCity is the premier collaboration and networking event for IT Professionals in the local community. Read more...