News and Events
---
Silver Linings - May 2, 2017
In partnership with dev up, the St. Louis SilverLinings 2017 conference is focused on "edgy" and "forward-looking" technical topics to help attendees start to prepare for tomorrow. Thus, the tagline — where IT is going! The planning committee has received valuable feedback over the years — bring more data, cloud, and IT Ops — and has incorporated that feedback into this conference. This year's theme for the St. Louis SilverLinings Conference is "Cloud, Data Science, and DevOps". The goal is to educate attendees on "forward-looking" topics, lowering the barrier of entry to these spaces.
Date: May 2
Time: 7 a.m. to 5:30 p.m.
Cost: $149
Gateway to Innovation - May 3, 2017
Join the Workforce Center as we attend and sponsor the Gateway to Innovation event on May 3. Maintaining a competitive edge with innovative IT is critical for companies and organizations of all sizes as we all are tasked to do more with less. The annual Gateway to Innovation Conference provides a unique opportunity for our region's IT leadership to gather, to explore ways to maintain a competitive advantage in this global economy, and to grow the IT industry in the St. Louis region. We hope the event provides you many opportunities to learn, engage with other IT professionals, and gain inspiration from regional successes and our national speakers.
St. Louis Tech Summit - May 11, 2017

Gather the key IT knowledge needed to be indispensible. This year's Tech Summit agenda is carefully designed to provide you with the latest IT trends and knowledge needed to make the best possible decisions on behalf of your organization. It will allow you to see the best practices other leading companies have adopted, key IT challenges they are facing, and new solutions that are solving these challenges. The available seating is limited so be sure to sign up as soon as possible to ensure you will have a seat.
---
Past Events
Cyber Security Symposium - March 15, 2017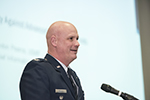 Saint Louis University's 8th Annual Cyber Security Symposium was a huge success! The Symposium drew nearly 400 attendees from more than 110 different companies. Thank you to our amazing speakers for sharing their knowledge and insight about cyber security's changing landscape! Some of the topics that were discussed were RFID Hacking Your Way to the DarkNet, What Do You Do When Your App Is Hacked, The Darkweb – Security Threats and Players, and a live hacking simulation was demonstrated. Read more...
Automation Management Summit - April 20, 2017

The Automation Management Summit on April 20 was well attended this year with over 150 attendees. The Automation Management Summit was the kind of event that could only have come from people who have dedicated their entire professional lives to the concept of relentless improvement. At AMS they had a full-day of sessions and access to those industry experts sharing the info and ideas that can revolutionize the process that fuels your productivity. The keynote speaker and breakout sessions were just superb. We look forward to another successful summit next year.
Saint Louis University partners with EdAssist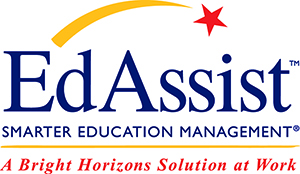 Saint Louis University has partnered with EdAssist to offer reduced tuition rates and enhanced access to the University's online degree and training options to more than 120 corporate employers nationwide. The reduced tuition rates are currently available for fully online bachelor's and master's degree programs in the School for Professional Studies as well as training and certification programs through SLU's Center for Workforce and Organizational Development. Read more...
SharePoint Saturday - January 21, 2017

Saint Louis University's Workforce Center hosted SharePoint Saturday St. Louis on January 21st. 100+ attendees attended multiple content tracts, including: end user, developer, architect, administrator, and special interest.
If you are interested in SharePoint, check out our upcoming SharePoint Classes!

Gateway to CyberCity - November 17, 2016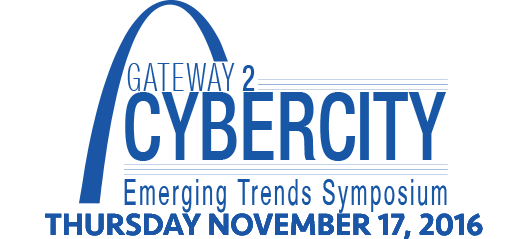 Gateway to CyberCity is the premier collaboration and networking event for IT professionals in the community. Event proceeds benefitted STEM, technology startups and the technology needs of local organizations in the Saint Louis area.


GlobalHack VI - October 21 - 23, 2016
GlobalHack VI brought together hundreds of participants from around the world to solve a single civic technology problem centered around homelessness. Over the course of an entire weekend, teams attempted to solve the issue by building software solutions. Over $1 million cash prizes were awarded to the top teams. The most promising prototypes generated throughout the event received a $250,000 follow-on fund to market their idea. For more information...

DevUp Conference - October 20 - 22, 2016
The DevUp Conference, formerly known as St. Louis Days of .NET, was a huge success. New changes for 2016 brought several enhancements including half day workshops, information sessions organized by topic and the Thursday precompilers. If you were not able to attend in 2016, make sure to mark your calendars for 2017!

SecureWorld - October 18 - 19, 2016
SecureWorld provided attendees access to some of the best cybersecurity minds and practitioners in the field while delivering top-notch education and training!

DRI Collegiate Conferences - September 15, 2016
This professional-level engagement explored interdisciplinary and thought-provoking presentations by subject-matter experts in business continuity, risk management and related disciplines. The diverse program covered topics from aligning with ISO in a non-regulated environment to planning for non-predictable events. For more information...

SQL Saturday - September 10, 2016
With over 100 attendees and 25+ break out sessions, SQLSaturday was a huge success. SQLSaturday is a training event for SQL Server professionals and those wanting to learn about SQL Server. Topics covered subjects on every skill level, from beginner to expert. For more information...

July Certificate Ceremony - July 26, 2016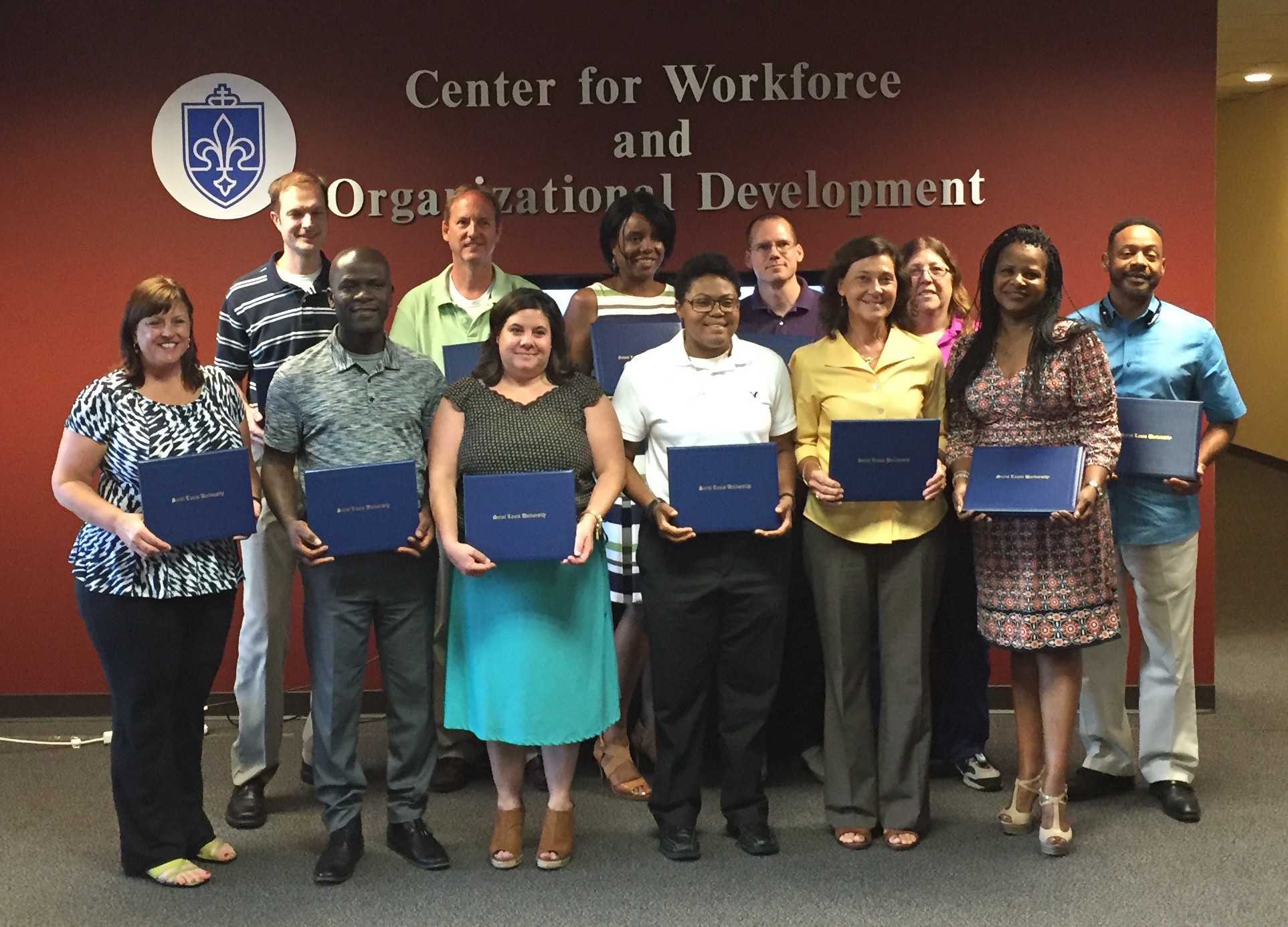 The Center for Workforce and Organizational Development honored over 65 students who completed their 60-hour and 90-hour certificates on Tuesday, July 26th. Certificate programs provide working professionals the opportunity to advance both their skills and careers with certifications and hands-on training in specialized areas. This summer, we awarded certificates in the following programs: Project Management, Microsoft Office, Programming with .NET, Cyber Security, and Exceptional Leadership. The Workforce Center will continue to expand course offerings, including offering a variety of courses eligible for college credit, virtual training and online, self-paced classes.
SharePoint Saturday - May 21, 2016
SharePoint Saturday was a successful event! With over 70 participants, the Workforce Center was filled with a diverse group of individuals. Attendees had the opportunity to attend more than 15 sessions and hands-on labs and network with sponsors for the event, including the event host Covenant Technology Partners.

Exceptional Leadership Program Participants Honored at Graduation Ceremony - April 22, 2016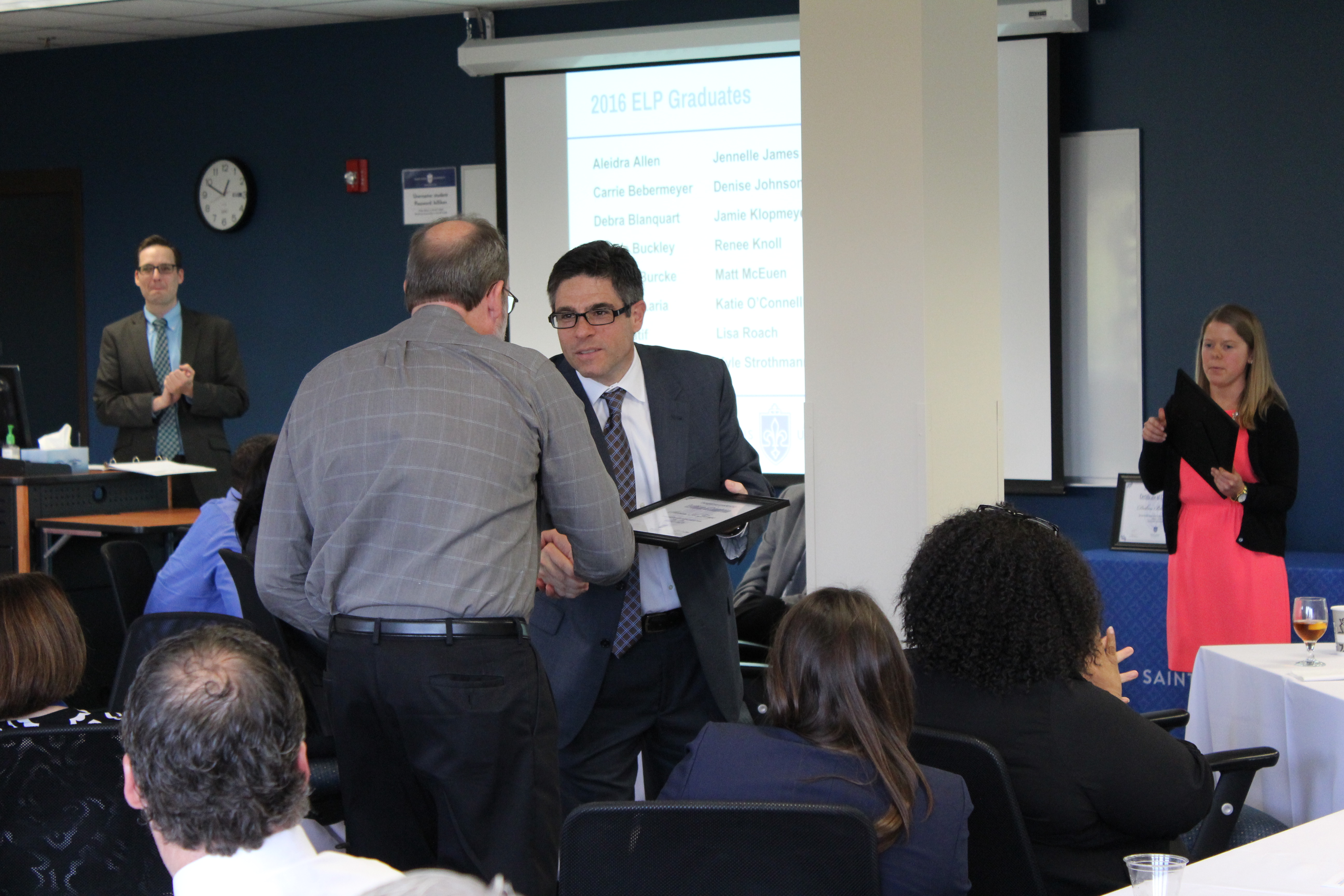 Twenty-four staff members from Saint Louis University earned recognition for the completion of the University's Exceptional Leadership Program on Friday, April 22nd. The Exceptional Leadership Program provides development opportunities to staff in leadership roles at SLU. The program was developed through collaboration between the School for Professional Studies, Center for Workforce and Organizational Development and the Division of Human Resources. It consists of 12 modules covering three main areas: Leading Self, Leading Others and Leading Organizations. Through these modules, the program participants develop skills to foster a culture to both support and take actions needed to reinforce the University's mission and identity. SLU Newslink Article.

Cyber Security Symposium - March 10, 2016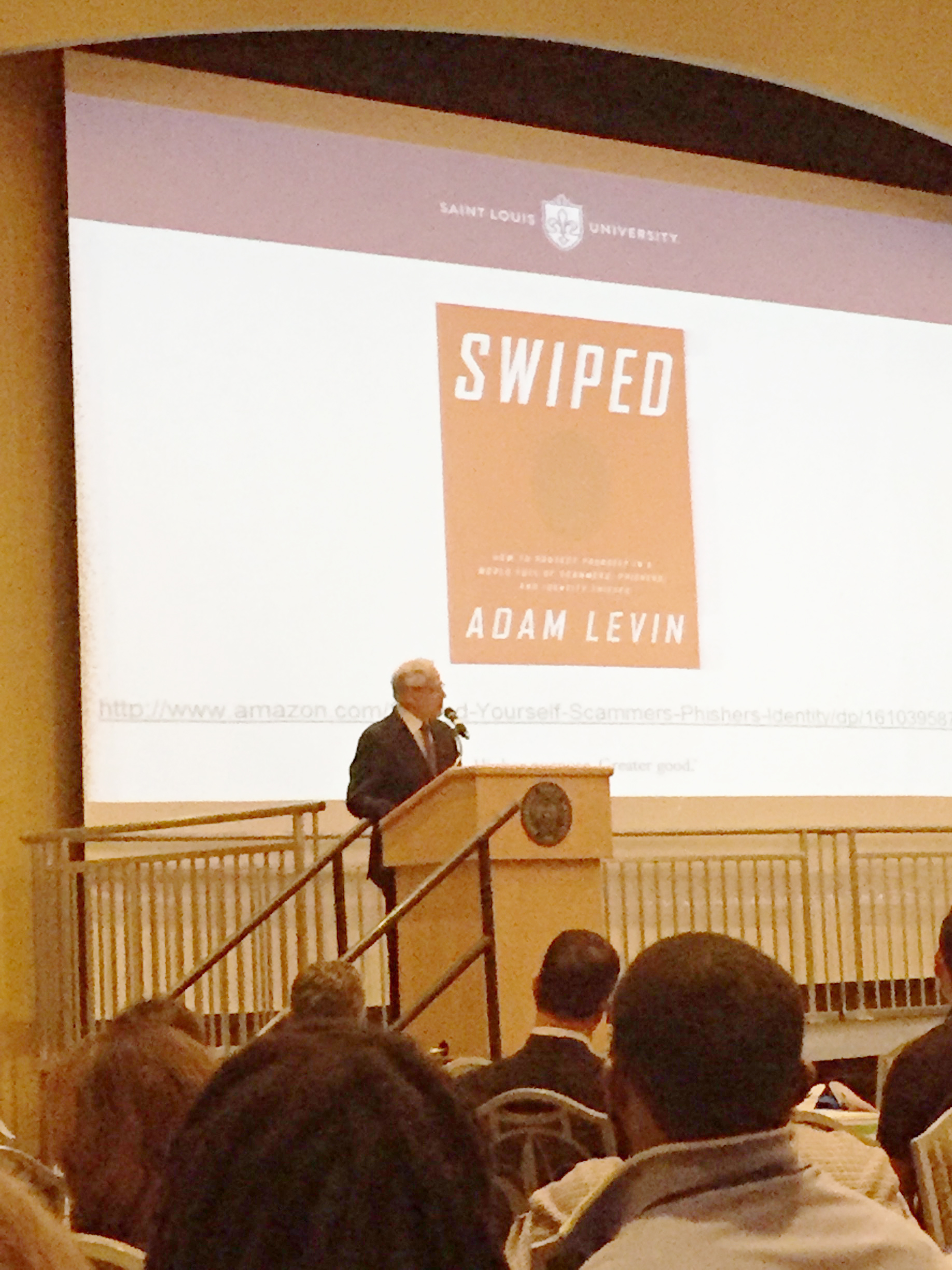 The School for Professional Studies hosted its seventh annual Cyber Security Symposium on March 10 in the Busch Student Center. More than 300 industry professionals and students - representing 140 diverse companies and organizations - were in attendance, making the event the largest in the school's history.
The Cyber Security Symposium featured two keynote speakers, Adam Levin, author of Swiped: How to Protect Yourself in a World Full of Scammers, Phishers and Identity Thieves, and Chad Adams, a cyber security advisor for the Department of Homeland Security.
The event also included several breakout sessions exploring cyber crime and an innovation and networking fair with data and security companies showcasing their latest technology. The event wrapped up with a panel discussion about the future of cyber security and the role of law enforcement in keeping information safe online. Speakers represented a wide range of industries and backgrounds, including the Department of Homeland Security, Edward Jones, MasterCard, Worldwide Technology and AT&T.
SPS Trivia Night - November 6, 2015
Join Saint Louis University alumni, students and supporters for our annual Trivia Night on Friday, November 6. This isn't just any Trivia Night—proceeds go toward scholarships for adult students at SLU's School for Professional Studies. Grab your friends and get a table for one memorable night, all for a good cause! And as if trivia wasn't fun enough, amazing silent and live auction items will be available throughout the night. Sign up your table today and find out if you're smarter than a Billiken! Free Parking is available in the Laclede garage (located at Grand and Laclede).
Silver Linings Conference - October 30th, 2015
The Silver Linings Conference, hosted by the Center for Workforce and Organizational Development on October 30th, gathered over 50 attendees interested in DevOps, Dev and Ops. The conference was driven by local technologists with a mission for industry experts to educate and collaborate with their peers about their experiences and challenges in this field. Breakout sessions were held to help one excel in their career, step outside of their normal "box" and learn to collaborate effectively with others in different fields. Great presentations, discussions and the overall positive energy throughout the day forecasts success for next year's conference!

A Microsoft representative demonstrating the Surface Pro 4.
Featured Instructor
---
Meet One of Our Microsoft Certified Trainers (MCT), Kenneth Maglio
Kenneth Maglio is a Lead Applications Administrator at World Wide Technology. He is currently building configuration management utilizing Puppet Enterprise, however, he has held previous roles throughout his career as a SharePoint Architect, Lead SharePoint Developer, Lead .NET/ Web Developer, Senior SharePoint Consultant and as well all-around Computer Consultant. Ken has been sharing his experiences and knowledge through SLU's Workforce Center and is a well-received instructor for any class he teaches. He stays current with emerging trends and has been a speaker at St. Louis's Day of .Net, SharePoint Saturday, SQL Server Relay and SP24Conf.com. Having previously worked for SMB's, Consulting Companies, and Enterprise Organizations, Ken has a variety of experience and is able to adapt to ever changing environments and provide real-world best-practices to his students. He started developing with Visual Basic 3, and is now an accomplished .NET C#/VB.NET, SharePoint (including BI), and Web developer. He is well-versed in systems administration as his development background has provided deeper understandings of exactly how systems are utilized, crossing skills where possible to provide automation (PowerShell) and process improvement. As a self-managing individual, he embraces formal project management whether through Waterfall Project Management, Agile (Scrum, XP Programming), Kanban, or lastly Scrum-ban.
March Featured Instructor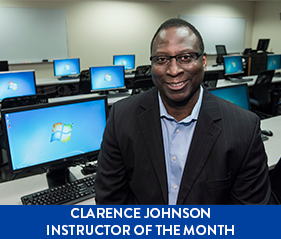 Clarence Johnson is an experienced and dynamic IT trainer and consultant at SLU's Workforce Center. Students all over the St. Louis area and beyond enjoy taking his classes and often request him for additional training. Clarence is able to connect with his students because he is able to communicate Cyber Security and Networking subjects in a clear and interesting way. He also is able to provide hands-on training in a variety of areas, an ability that stems from his experience as a computer/network engineer. Clarence has experience in the following areas: multiple operating systems (UNIX, Linux, and Windows), programming languages (C,PERL, PHP, Python, and UNIX SHELL), network equipment (Cisco, 3COM, and HP), networking protocols (TCP/IP, IPX, DecNET and AppleTalk) and emerging technologies. Currently, Clarence is the Manager of Information Security – Cybersecurity/Incident Response at SSM Health. Clarence has over 25 years of experience as a computer/network engineer with many Fortune 500 companies including Edward Jones, Scottrade, AT&T, Emerson Electric and his own firm, Johnson Computer Technologies. Although Clarence has worn many IT hats for the past 8 years, his primary focus is IT Security. Clarence has degrees in Electrical Engineering, and Business and is certified in many disciplines including: CISSP, CISM, CISA, CRISC, CEH, Security+, CCNA, RHCE, Linux+, and Cloud. In 2011 Clarence won the National ARIN Fellowship award where he represented the United States.
February Featured Instructor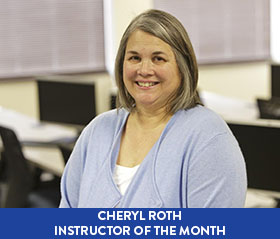 Cheryl Roth is an instructor and IT Training Coordinator for SLU's Workforce Center. She teaches Project Management and Business Analysis as well as Database, Business Intelligence and Analytics courses, including Trans-act SQL, PL/SQL, Pig and Hive, R Programming and Tableau. She has over twenty years of experience in course development, delivery of IT training seminars, and consulting services. Cheryl is an excellent instructor! She is able to communicate to her students difficult concepts at all levels and provide instruction needed to understand and succeed in any area of study. Cheryl also has a knack for developing learning plans that will benefit her students both now and in the future. Cheryl Roth is President of the Roth Group. The Roth Group has successfully provided IT and professional development training seminars nationally and internationally for the last 20+ years. Cheryl and her group have written and delivered hundreds of classes, focusing for the last several years on Big Data, Business Intelligence and Analytics, Security, .NET, databases, web application development, business analysis and project management. In addition, Cheryl is a Project Management Professional (PMP) and holds variety of other industry certifications.
January Featured Instructor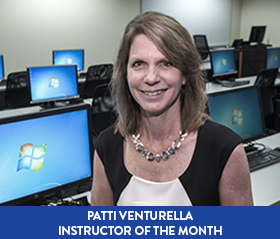 Patti Venturella is an instructor who teaches a variety of classes at SLU's Workforce Center. Her specialties are technical classes, such as C# and C++, Web Development, Adobe and Microsoft Office Applications. While she is very talented inside the classroom, one of her greatest qualities is her ability to connect to students on a personal and professional level. She builds relationships with her students which allow her to understand their perspectives and how to make class materials relevant and applicable in their daily lives.
Patti is a professional Software Developer and Business Productivity Specialist with more than 25 years experience as an IT Trainer and IT Consultant. After graduating from University of Missouri at Rolla with a BS in Computer Engineering, her professional career blossomed in a variety of industries, including: education, manufacturing, retail and medicine. Currently, Patti is a Microsoft Office Specialist (MOS) Expert and holds a certificate in Healthcare IT.