The Workforce Center's Digital Badging Program!

On this page, you will find all of the information you will need to understand what a digital badge is and what we at the Workforce Center are doing with them. If you have any questions beyond what is below, please feel free to reach out to us at info@workforcecenter.slu.edu or 314-977-3226. For more information you can also visit our site on: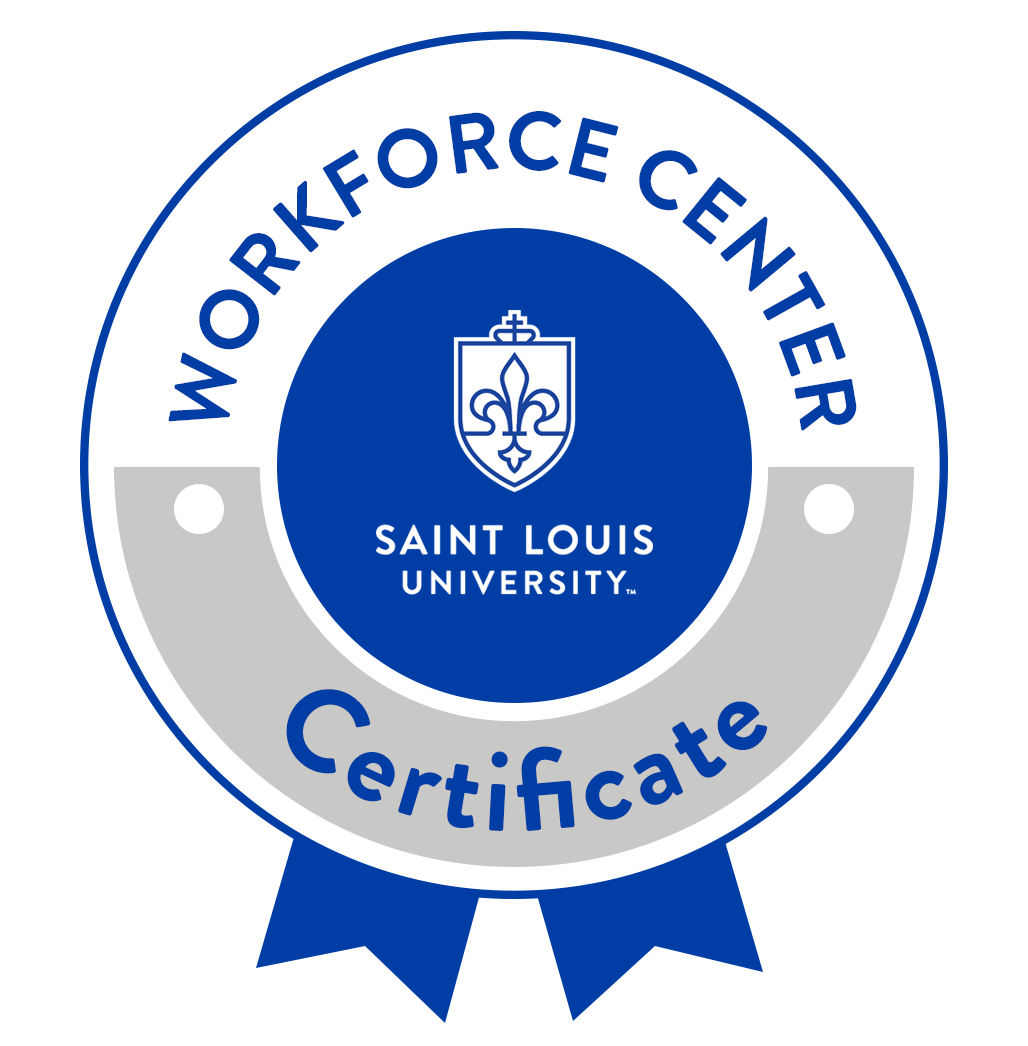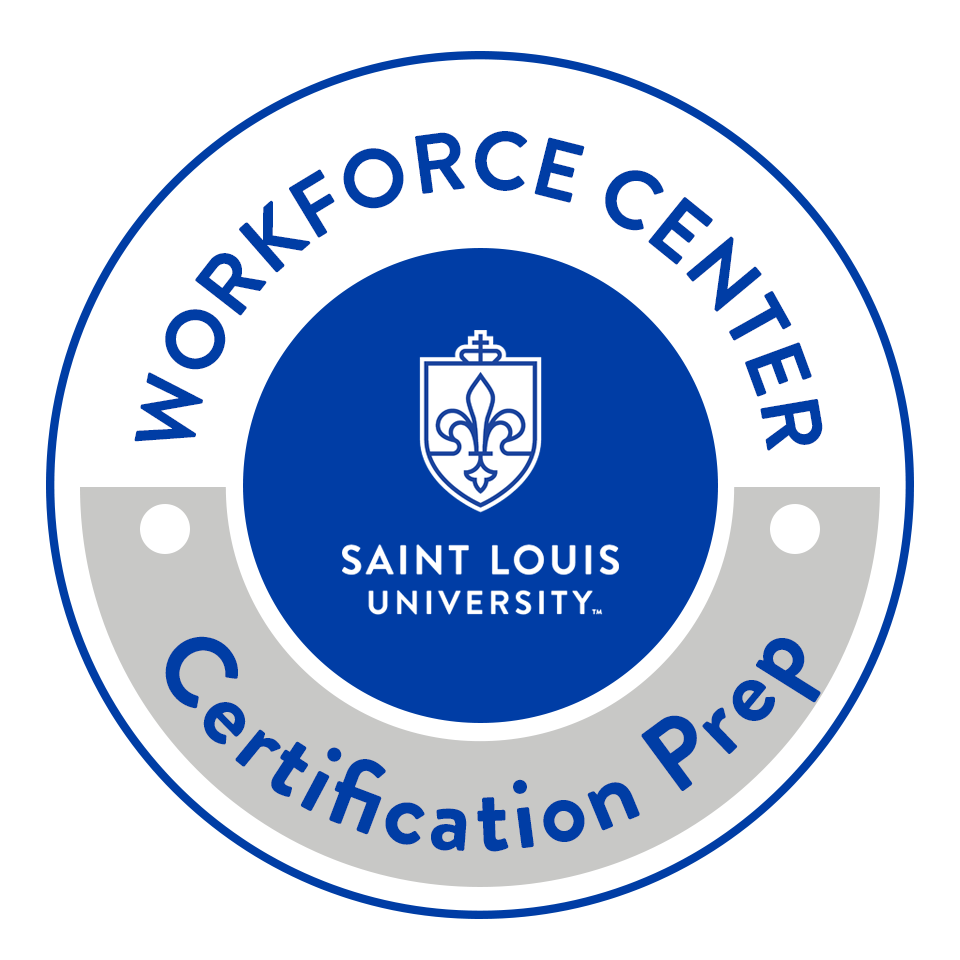 Digital Credentials Explained from Credly on Vimeo.
Digital badges enable the data-rich recognition, communication, and tracking of achievement. The Saint Louis University Center for Workforce and Organizational Development and Credly have partnered to provide our students the ability to earn a digital badge for any Certificate Program or Certification prep course that they take at the Center. Organizations use Credly to issue portable and secure credentials that empower earners, make outcomes and skills more transparent and gain actionable data and insights about how and where those credentials are being used. All Certification prep classes and Certificates completed after January 1, 2018, will be given a digital badge.
Because the Workforce Center is a huge contributor to professional development we want to make it as easy as possible for you to display the skills you learn with us. Currently, students will receive a badge when they complete a Certificate or Certification prep course with the Workforce Center.
Earn your badge
Complete your Certification Course or Certificate
Claim your badge
Once you've earned your badge, you'll be sent a notification e-mail from our badge provider and partner, Credly. During this process, you'll receive information about how to claim and share your badge and also how to create your own profile page on our Credly website. Your profile page will house all of your earned badges. You can visit our Digital Badging page, hosted by Credly, for more information
Share your badge
If you choose to, you can share your badge on social media (linkedin, facebook, twitter) or place your badge directly on your digital resume. Below is a snapshot of what it looks like placed on your LinkedIn account.

The Workforce Center's digital badging program currently awards badges for non-credit professional certificates and certification prep courses.
Future plans include expanding the program to include our entire portfolio of classes. Stay tuned to find out more in the coming months!
What if I don't want my digital badge to be public?
If you do not want your badge to be visible to the public, you can make them private. In fact, you may simply disregard the digital badge e-mail if you do not wish to participate in the program. The Workforce Center takes very seriously the importance of putting you in control of your badges. All information regarding your badges can be configured within the Credly system.
Is there a fee for claiming and sharing my badge?
No, there is no fee. Managing and sharing badges is free.
Will badges be retroactive?
No, we will not issue badges for Certificates or Certification prep courses completed before January 1, 2018.
Can I use any credentials to create my account?
No, you must use the email address that the digital badge email was sent to when creating your account on Credly.