Certificate Ceremony 2018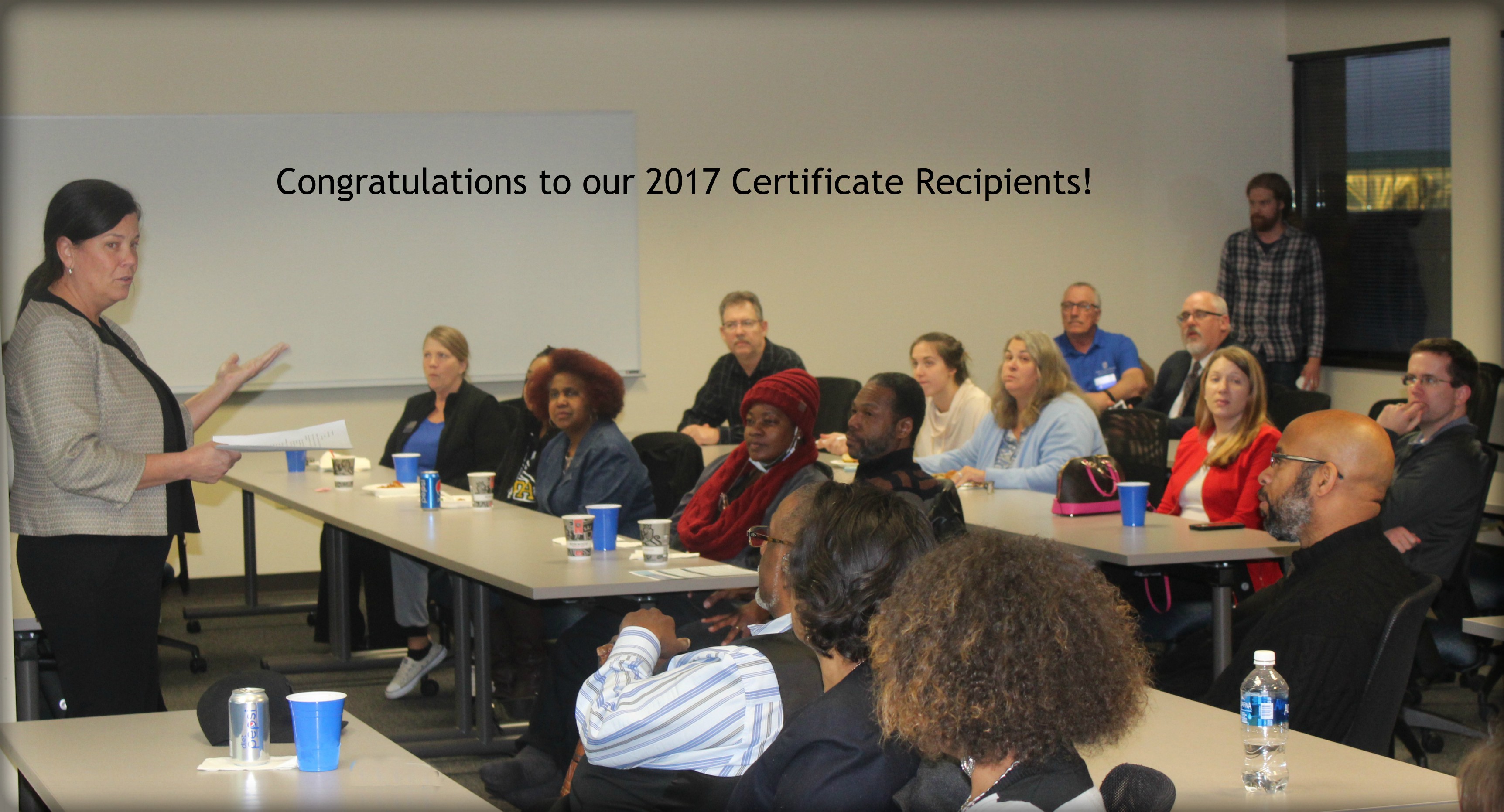 On January 11th, the staff and instructors at SLU's Workforce Center celebrated the many accomplishments of the students who completed their Certificate Programs in 2017. This year, 185 students nationwide completed programs in these specialized areas: Cyber Security, Exceptional Leadership, Java Programming, Microsoft Office, Programming with Python and Project Management. The celebration included networking with peers, instructors and Workforce Center staff as well as a ceremony to recognize each individual student's accomplishments.
"We love getting a chance to reconnect with students after their training ends or finally meet our virtual students face to face. We build more than just skill sets here, we build lasting relationships with our students," said Helen Greaves, Corporate Relations Manager at the Center.

Certificate Programs range from 36 to 90 hours and courses are offered during the day, night and virtually. If you are interested in starting a certificate at the Workforce Center, please contact us at 314-977-3226 or info@workforcecenter.slu.edu for more information.
Required fields are indicated by .
*Academic Unit eligibility to be determined by college/university in which you are enrolled in a degree seeking program.