Gateway to CyberCity - November 17, 2016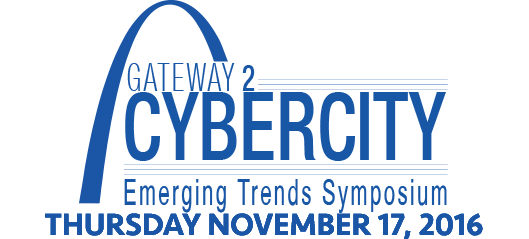 Gateway to CyberCity is the premier collaboration and networking event for IT professionals in the community. Event proceeds benefitted STEM, technology startups and the technology needs of local organizations in the Saint Louis area.


GlobalHack VI - October 21 - 23, 2016
GlobalHack VI brought together hundreds of participants from around the world to solve a single civic technology problem centered around homelessness. Over the course of an entire weekend, teams attempted to solve the issue by building software solutions. Over $1 million cash prizes were awarded to the top teams. The most promising prototypes generated throughout the event received a $250,000 follow-on fund to market their idea. For more information...

DevUp Conference - October 20 - 22, 2016
The DevUp Conference, formerly known as St. Louis Days of .NET, was a huge success. New changes for 2016 brought several enhancements including half day workshops, information sessions organized by topic and the Thursday precompilers. If you were not able to attend in 2016, make sure to mark your calendars for 2017!

SecureWorld - October 18 - 19, 2016
SecureWorld provided attendees access to some of the best cybersecurity minds and practitioners in the field while delivering top-notch education and training!

DRI Collegiate Conferences - September 15, 2016
This professional-level engagement explored interdisciplinary and thought-provoking presentations by subject-matter experts in business continuity, risk management and related disciplines. The diverse program covered topics from aligning with ISO in a non-regulated environment to planning for non-predictable events. For more information...

SQL Saturday - September 10, 2016
With over 100 attendees and 25+ break out sessions, SQLSaturday was a huge success. SQLSaturday is a training event for SQL Server professionals and those wanting to learn about SQL Server. Topics covered subjects on every skill level, from beginner to expert. For more information...

July Certificate Ceremony - July 26, 2016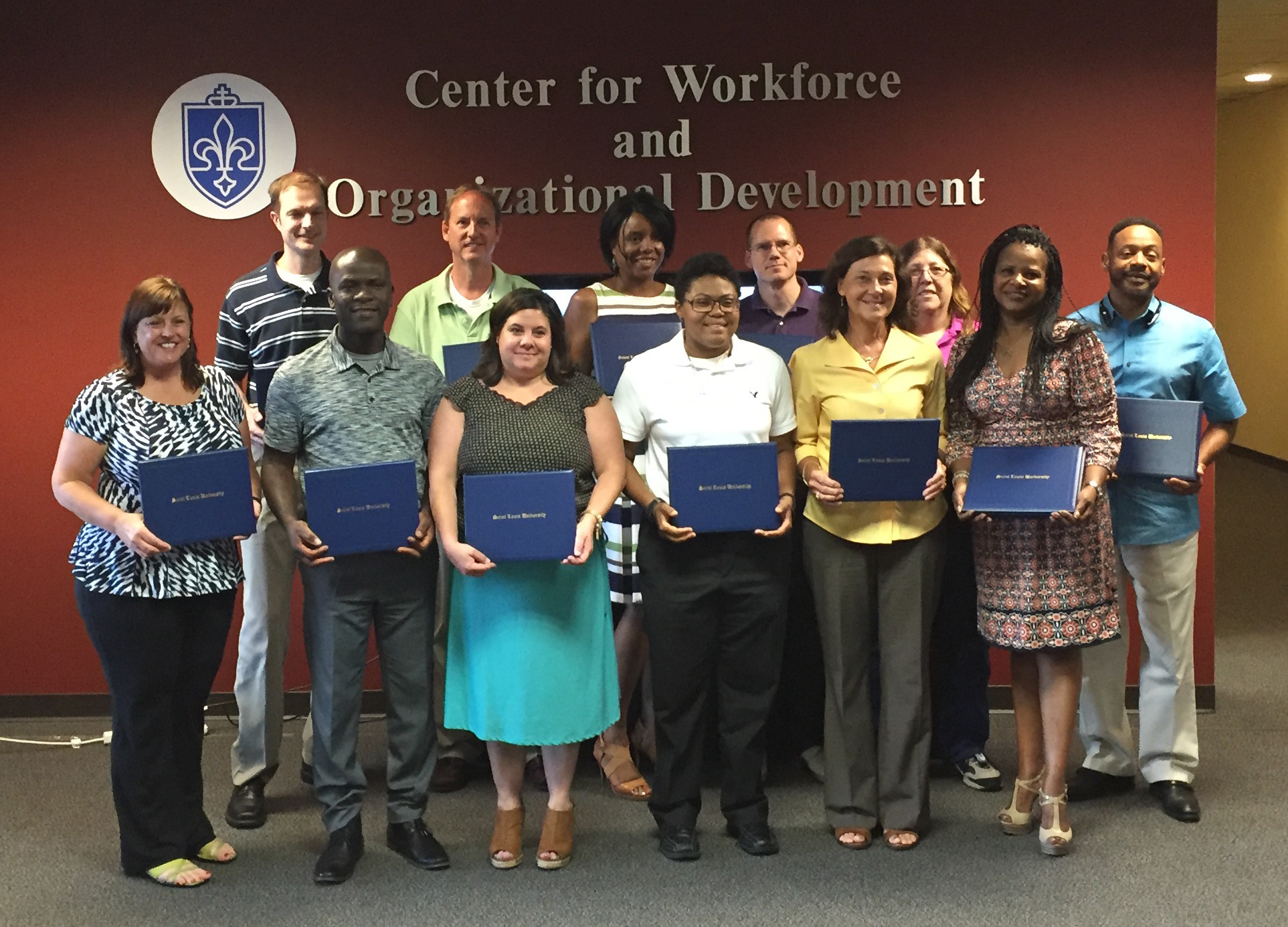 The Center for Workforce and Organizational Development honored over 65 students who completed their 60-hour and 90-hour certificates on Tuesday, July 26th. Certificate programs provide working professionals the opportunity to advance both their skills and careers with certifications and hands-on training in specialized areas. This summer, we awarded certificates in the following programs: Project Management, Microsoft Office, Programming with .NET, Cyber Security, and Exceptional Leadership. The Workforce Center will continue to expand course offerings, including offering a variety of courses eligible for college credit, virtual training and online, self-paced classes.
SharePoint Saturday - May 21, 2016
SharePoint Saturday was a successful event! With over 70 participants, the Workforce Center was filled with a diverse group of individuals. Attendees had the opportunity to attend more than 15 sessions and hands-on labs and network with sponsors for the event, including the event host Covenant Technology Partners.

Exceptional Leadership Program Participants Honored at Graduation Ceremony - April 22, 2016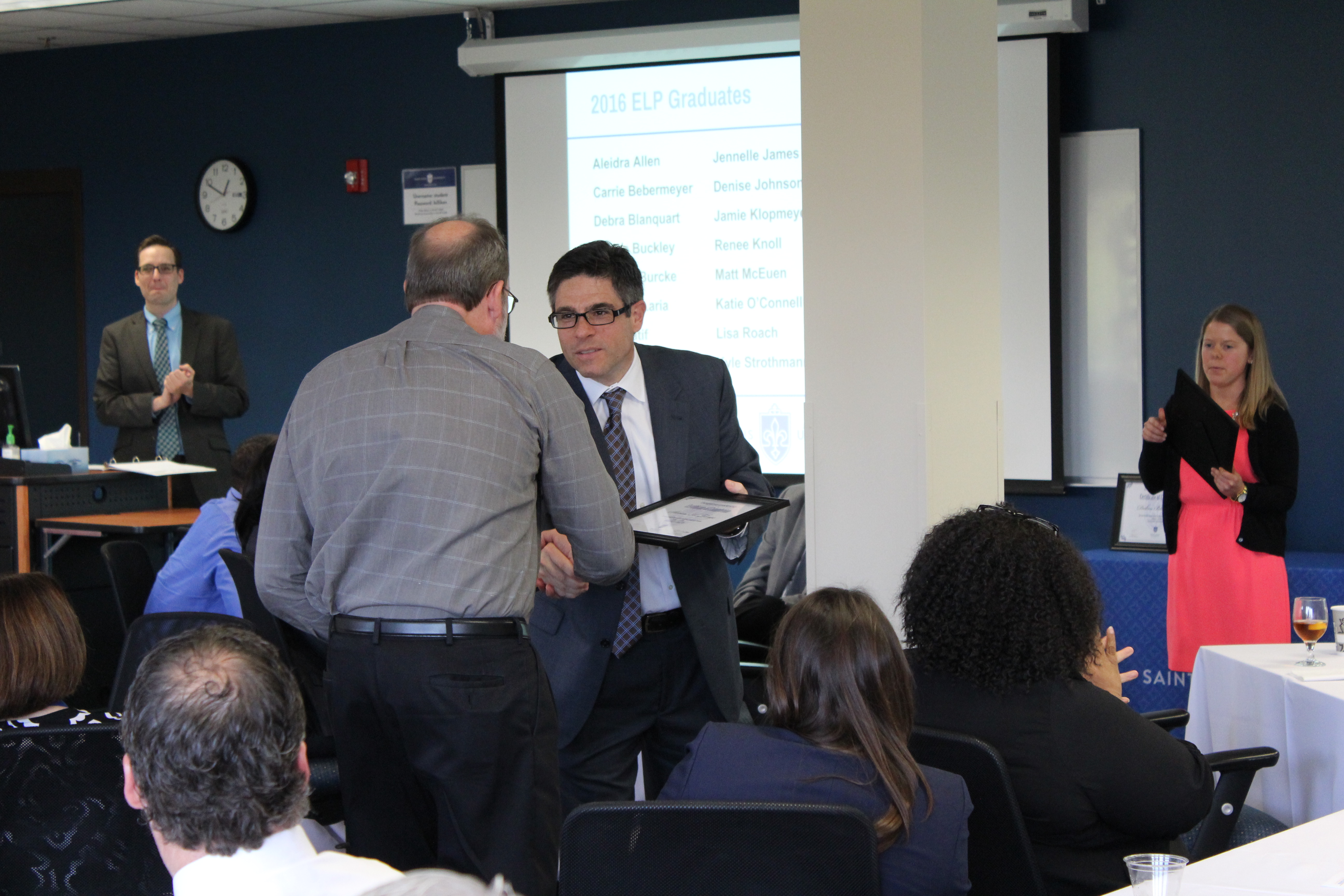 Twenty-four staff members from Saint Louis University earned recognition for the completion of the University's Exceptional Leadership Program on Friday, April 22nd. The Exceptional Leadership Program provides development opportunities to staff in leadership roles at SLU. The program was developed through collaboration between the School for Professional Studies, Center for Workforce and Organizational Development and the Division of Human Resources. It consists of 12 modules covering three main areas: Leading Self, Leading Others and Leading Organizations. Through these modules, the program participants develop skills to foster a culture to both support and take actions needed to reinforce the University's mission and identity. SLU Newslink Article.

Cyber Security Symposium - March 10, 2016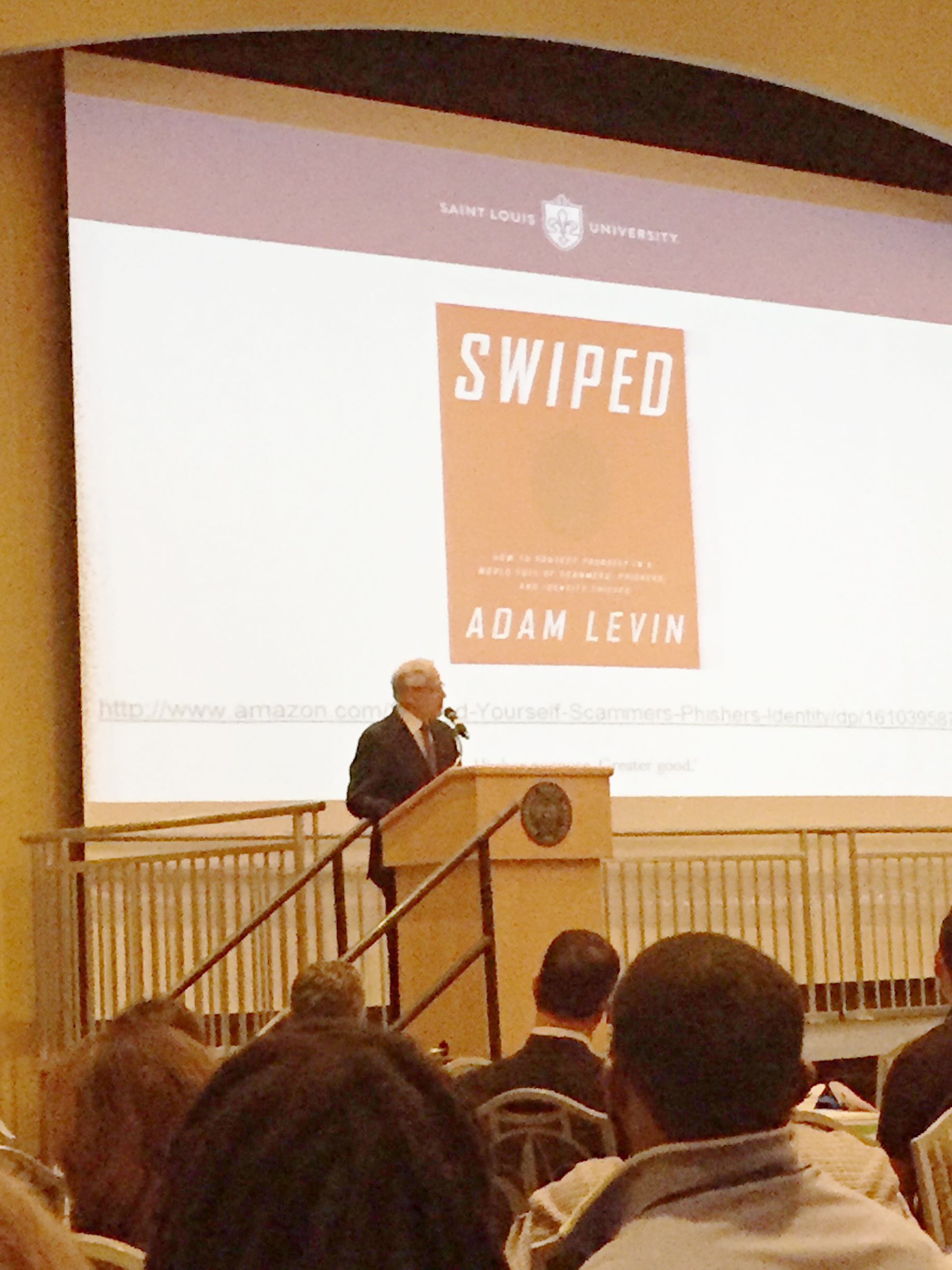 The School for Professional Studies hosted its seventh annual Cyber Security Symposium on March 10 in the Busch Student Center. More than 300 industry professionals and students - representing 140 diverse companies and organizations - were in attendance, making the event the largest in the school's history.
The Cyber Security Symposium featured two keynote speakers, Adam Levin, author of Swiped: How to Protect Yourself in a World Full of Scammers, Phishers and Identity Thieves, and Chad Adams, a cyber security advisor for the Department of Homeland Security.
The event also included several breakout sessions exploring cyber crime and an innovation and networking fair with data and security companies showcasing their latest technology. The event wrapped up with a panel discussion about the future of cyber security and the role of law enforcement in keeping information safe online. Speakers represented a wide range of industries and backgrounds, including the Department of Homeland Security, Edward Jones, MasterCard, Worldwide Technology and AT&T.
Required fields are indicated by .
*Academic Unit eligibility to be determined by college/university in which you are enrolled in a degree seeking program.