Speaker and Panel Bios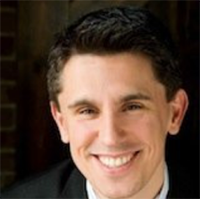 Keynote Speaker: Matthew Porter, Vice Chairman at Contegix
A Saint Louis University Graduate in Computer Science, Matthew is now the Vice Chairman of Contegix, a cloud computing company he founded in 2004. In 2016, Porter merged two companies into Contegix and sold a majority to private equity. He has been recognized as in local press as "Top 100 St. Louisans To Know" and both "30 Under 30" (2007) and "40 Under 40" (2012). He has been featured in the New York Times (2011), Wall Street Journal (2014), and Forbes (2015). In 2010, Matthew was inducted into the Saint Louis University John Cook School of Business Entrepreneurial Hall of Fame. Contegix is plugged into the core backbone of the internet, and Porter often has an inside view of organizations. With his profound insights into cyber security and trending risks in IT projects, he will present on cyber attacks as the greatest single threat to and opportunities for organizations.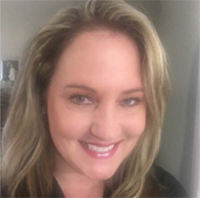 Speaker: Meegan Turnbeaugh, MPM, Manager at Daugherty Business Solutions
Meegan is a distinguished executive skilled at enhancing client operations and efficiencies by leveraging key technology, new business practices, and procedures to analyze, audit, research, and implement key solutions. This leader is known for consistently delivering production improvements through hands-on global leadership, high-tech project management, and exemplary performance. A diverse and accomplished intellect, Meegan is a graduate from Lindenwood University with a BS in Communications, and has also completed her Masters in Project Management from Washington University. In addition to being published, she is also an Adjunct professor of Project Management at Lindenwood University. Meegan will focus on trends in IT Project Management using change management principles. In this approach, IT projects are built into the way we conduct business, touching internal processes, senior leader skill development and structures.
Panel: Breach Education Alliance (BEA)
The PM IT Summit is honored to be presenting the Breach Education Alliance panel led by Mr. Don Guenther. We may be accustomed to hearing about cyber-attacks on large firms such as Target, the federal government and HBO. However, data breaches and attacks are not just about the large organizations. Data, however, is the life-blood and key asset of any company. Any business of any size can be at risk, but it can be daunting to know the most important steps to take. The Breach Education Alliance will help you close your known or unknown gaps.
The Breach Education Alliance is a group of experts in legal protection and compliance, forensic information security, insurance, reputation management and messaging, and IT infrastructure. They provide practical guidance on steps organizations should take to avoid, minimize, or respond to cyber threats and information security vulnerabilities. These subject matter experts share their expertise as speakers to trade groups, business associations and others who feel unprepared to respond to cyber-attacks.
They help you answer the following questions:
What are your legal requirements duties to protect sensitive business or personal information?
How do you protect yourself in agreements with vendors and others? What type of government enforcement should you know about?
What should you insist be included in your insurance policy? Are you familiar with exclusions and liability limits that exclude payments involving data breaches or other cyber intrusions? What precautions do you need to take to support coverage?
Do you have proper backup files and a plan for disaster recovery? Is your firewall in-place and updated with the latest threat prevention updates?
When an attack occurs what will you say to your stakeholders, the public and clients? How much will an attack damage your reputation?
Event Info