Course Description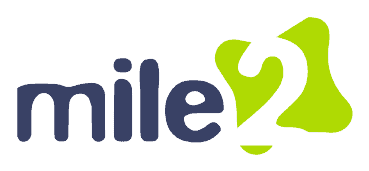 This course helps you prepare an organization to create a complete end to end solution for monitoring, preventing, detecting, and mitigating threats as they arise in real time.
Do not fool yourself, this course is far more advanced than you may expect. It is fast paced and thorough, so you can enjoy a well-rounded experience. Be ready to dig deep into the details of security analysis for today's needs.
You will be able to set up and deploy state of the art open source and commercial analysis tools, intrusion detection tools, syslog servers, and SIEMs. You will also be able to integrate them for an entire organization.
*This course maps to the mile2 Certified Cyber Security Analyst Exam as well as the Comp TIA CySA+CS0-001 certification exam.
Students attending this course will receive: course ebook, online labs with lab guide, online videos to guide through the workbook, Exam prep and Exam simulator, complimentary exam and re-take. Once you have passed your certification exam you will receive your Mile2 Certificate and Badge as well as become listed in the Mile2 searchable database for employers.
SE332 is the forth course in the Cyber Forensic Investigator Certificate. To complete the certificate students will also enroll in SEC212, SEC312, & SEC322. Click on each course link for more details and to add to cart.
Course Outline
Module 1 - Blue Team Principles
Module 2 - Digital Forensics
Module 3 - Malware Analysis
Module 4 - Traffic Analysis
Module 5 - Assessing the Current State of Defense within an Organization
Module 6 - Leveraging SIEM for Advances Analytics
Module 7 - Defeating the Red Team with Purple Team Tactics
Prerequisites
(Any of the following Mile2 Courses) - Certified Security Principles - Certified Digital Forensics Examiner - Certified Incident Handling Engineer - Certified Professional Ethical Hacker - Certified Penetration Testing Engineer - or Equivalent Knowledge
Duration
5 Days | 10 Nights
Required fields are indicated by .
*Academic Unit eligibility to be determined by college/university in which you are enrolled in a degree seeking program.