Course Description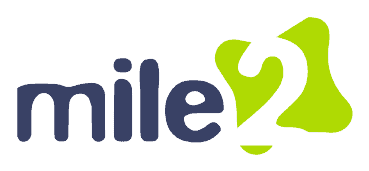 The Certified Penetration Testing Consultant, C)PTC , course is designed for IT Security Professionals and IT Network Administrators who are interested in taking an in-depth look into specific penetration testing and techniques used against operating systems. This course will teach you the necessary skills to work with a penetration testing team, the exploitation process, and how to create a buffer overflow against programs running on Windows and Linux while subverting features such as DEP and ASLR.
Students attending this course will receive: course ebook, online labs with lab guide, online videos to guide through the workbook, Exam prep and Exam simulator, complimentary exam and re-take. Once you have passed your certification exam you will receive your Mile2 Certificate and Badge as well as become listed in the Mile2 searchable database for employers.
SEC432 is the forth course in the Penetration Testing Specialist Certificate. To complete the certificate students will also enroll in SEC232, SEC332, & SEC342. Click on each course link for more details and to add to cart.
Course Outline
Module 1 - Penetration Testing Team Formation
Module 2- NMAP Automation
Module 3 - Exploitation Process
Module 4 - Fuzzing with Spike
Module 5 - Simple Buffer Overflow
Module 6 - Stack Based Windows Buffer Overflow
Module 7 - Web Application Security and Exploitation
Module 8 - Linux Stack Smashing & Scanning
Module 9 - Linux Address Space Layout Randomization
Module 10 - Windows Exploit Protection
Module 11 - Getting Around SEH ASLR
Module 12 - Penetration Testing Report Writing
Prerequisites
- Mile2 C)PEH and C)PTE or equivalent
knowledge
- 2 years of experience in Networking
Technologies
- Sound Knowledge of TCP/IP
- Computer Hardware Knowledge
Duration
5 Days | 10 Nights
Required fields are indicated by .
*Academic Unit eligibility to be determined by college/university in which you are enrolled in a degree seeking program.