SEC650
-
CompTIA Advanced Security Practitioner (CASP) Review/Test Prep
23470
Delivery Options
Instructor-Led at SLU

or

Instructor-Led - Virtual
Course Description
The CompTIA Advanced Security Practitioner (CASP) course provides a 5-day, interactive, classroom-based review of topics and exam preparation. The CompTIA Advanced Security Practitioner certification is an international, vendor-neutral exam that proves competency in enterprise security; risk management; research and analysis; and integration of computing, communications, and business disciplines. The course reviews all areas of the exam and covers the technical knowledge and skills required to conceptualize, design, and engineer secure solutions across complex enterprise environments. In addition, the application and testing process as well as key topics on the exam are covered.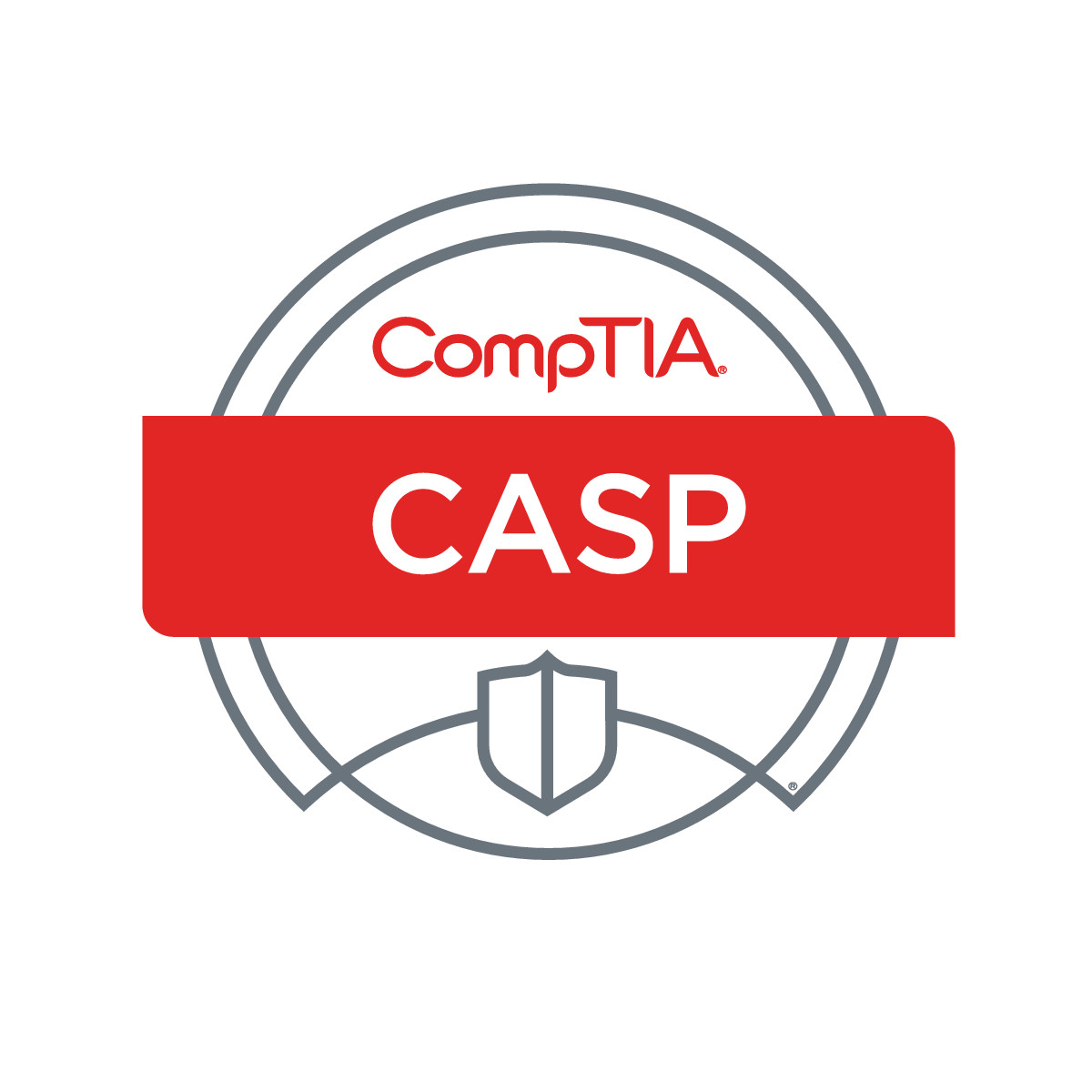 Course Outline
Using Research and Analysis to Secure the Enterprise
Managing Risk

Identify the Importance of Risk Management
Assess Risk
Mitigate Risk
Integrate Documentation into Risk Management

Integrating Computing, Communications, and Business Disciplines

Facilitate Collaboration across Business Units
Secure Communications and Collaboration Solutions
Implement Security Activities throughout the Technology Life Cycle
Determine Industry Trends and Effects on the Enterprise
Analyze Scenarios to Secure the Enterprise

Integrating Advanced Authentication and Authorization Techniques

Implement Authentication and Authorization Technologies
Implement Advanced Identity Management

Implementing Cryptographic Techniques

Describe Cryptographic Concepts
Choose Cryptographic Techniques
Choose Cryptographic Implementations

Implementing Security Controls for Hosts

Select Host Hardware and Software
Harden Hosts
Virtualize Servers and Desktops
Implement Cloud Augmented Security Services
Protect Boot Loaders

Implementing Security Controls for Enterprise Storage

Identify Storage Types and Protocols
Implement Secure Storage Controls

Analyzing and Implementing Network Security

Analyze Network Security Components and Devices
Analyze Network-Enabled Devices
Analyze Advanced Network Design
Configure Controls for Network Security

Implementing Security Controls for Applications

Identify General Application Vulnerabilities
Identify Web Application Vulnerabilities
Implement Application Security Controls

Integrating Hosts, Storage, Networks, and Applications in a Secure Enterprise Architecture

Implement Security Standards in the Enterprise
Select Technical Deployment Models
Secure the Design of the Enterprise Infrastructure
Secure Enterprise Application Integration Enablers

Conducting Vulnerability Assessments

Select Vulnerability Assessment Methods
Select Vulnerability Assessment Tools

Responding to and Recovering from Incidents

Design Systems to Facilitate Incident Response
Conduct Incident and Emergency Responses
Additional Information
SLU's CompTIA CASP Course Kit: (included in the course fee):
CompTIA Authorized Quality Curriculum (CAQC)
Official CompTIA Exam voucher, via Pearson VUE
Realistic Exam Preparation Software with over 300+ practice questions
The Academic Unit Eligibility is based on contact hours, level of difficulty and certification exam results. Please note that college credit eligibility is a formal academic process that is unconnected to SLU's Workforce Center. We encourage all students to email their official exam results to info@workforcecenter.slu.edu so we can house pass/fail results in their student portal for verification.
Prerequisites
The CASP certification is designed to follow the CompTIA Security+ certification or equivalent experience and the course has a technical, hands-on concentration.
Duration
30 Hours | 5 Days or 10 Nights
Applies Towards the Following Certificates
Enroll Now - Select a section to enroll in