Course Description
Bootcamp | 30 hours | 3 CEUs | $3,795
This course provides a review of topics and exam preparation for the Certified Ethical Hacker (CEH) exam. The Certified Ethical Hacker (CEH) certification is a vendor neutral certification in the network security discipline of Ethical Hacking. It covers the standards and language involved in attempting to penetrate a network or computer system. The Ethical Hacker is a technical professional who uses the same knowledge and tools as a hacker to look for the weaknesses in target systems and to help prevent unauthorized penetration. This knowledge or certification applies to security officers, auditors, security professionals, site administrators, and really anyone who is concerned about the integrity of the network infrastructure. In this course students prepare for the CEH exam by studying security risks through lectures and hands-on lab exercises. Students discuss and learn how to look for the weaknesses and vulnerabilities in a target. In addition, the application and testing process for the CEH as well as key topics on the exam are covered.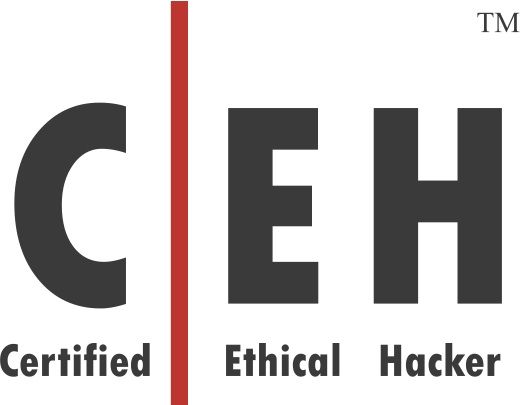 Course Outline
CEH consists of 20 core modules designed to facilitate a comprehensive ethical hacking and penetration testing training.
1. Introduction to Ethical Hacking
2. Footprinting and Reconnaissance
3. Scanning Networks
4. Enumeration
5. System Hacking
6. Trojans and Backdoors
7. Viruses and Worms
8. Sniffing
9. Social Engineering
10. Denial of Service
11. Session Hijacking
12. Hacking Webservers
13. Hacking Web Applications
14. SQL Injection
15. Hacking Wireless Networks
16. Hacking Mobile Platforms
17. Evading IDS, Firewalls and Honeypots
18. Buffer Overflows
19. Cryptography
20. Penetration Testing
Additional Information
The CEH course package includes:
Physical courseware
6 months access to EC-Council's official Online lab environment (iLabs) with all tools pre-loaded into platform
Practice exam prep
Exam Details:
Exam Title: Certified Ethical Hacker (ANSI accredited)
Exam Code: 312-50 (IBT), 312-50 (VUE) or EC0-350 (APTC)
Number of Questions: 125
Duration: 4 hours
Availability: Prometric Prime/ Prometric APTC/ VUE
Test Format: Multiple Choice
Passing Score: 70%
The Academic Unit Eligibility is based on contact hours, level of difficulty and certification exam results. Please note that college credit eligibility is a formal academic process that is unconnected to SLU's Workforce Center. We encourage all students to email their official exam results to info@workforcecenter.slu.edu so we can house pass/fail results in their student portal for verification.
Prerequisites
SEC100 Information Security Essentials,
SEC200 Security Architecture and Design, and
SEC300 Introduction to Hacking, Defense and Response
Or equivalent experience
Duration
30 Hours | 5 Days or 10 Nights
Applies Towards the Following Certificates
Enroll Now - Select a section to enroll in
Required fields are indicated by .
*Academic Unit eligibility to be determined by college/university in which you are enrolled in a degree seeking program.